EdGems Math is committed to sparking joy and engagement in middle school students as they achieve their highest potential in math.

We are dedicated to narrowing achievement and equity gaps in middle school math proficiency.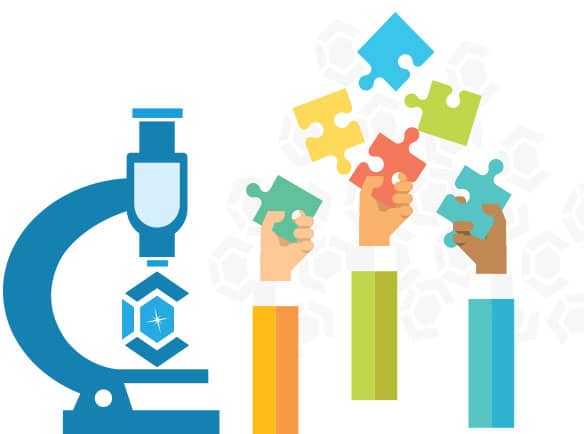 Evidence-based Best Practices
Our resources incorporate research-based best practices designed to foster a growth mindset among all levels of learners while helping teachers to effectively guide, motivate, and inspire their students.
We invite you to review comparative learning outcomes in three communities using EdGems Math as their middle school program.
A Flexible, Blended Program
Our wide variety of high-quality resources are designed to engage all learners and develop students' skills in mathematical reasoning, peer-to-peer discussions, high-level questioning, and real-world connections. EdGems Math includes print-based resources, teacher-led in-class activities, and powerful digital tools.  Highly user-friendly, the program supports teachers in implementing activities based on student needs, available technology and instructional preferences.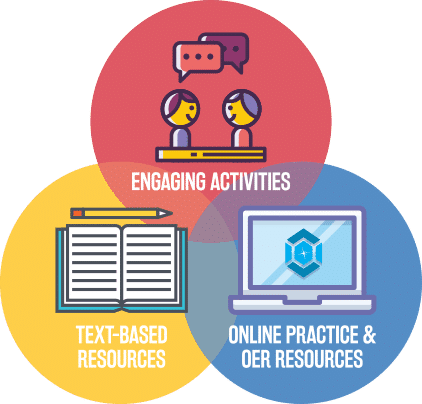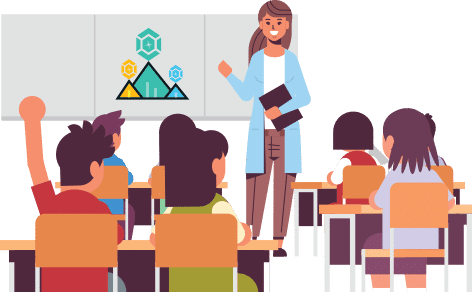 Empowered Teachers
Our authoring team of middle and high school teachers wrote EdGems Math to empower other teachers to choose proven standards-based instructional strategies that meet the diverse needs of their students.  We give teachers the ability to use their limited time to address their specific student needs rather than creating activities or materials.
Engaged Students
EdGems Math is designed for a wide range of students, including, but not limited to, English Language learners, benchmark learners, reluctant learners, and students who thrive on challenging grade level experiences.  Every student is unique, and EdGems Math is designed to give teachers the tools to engage them all.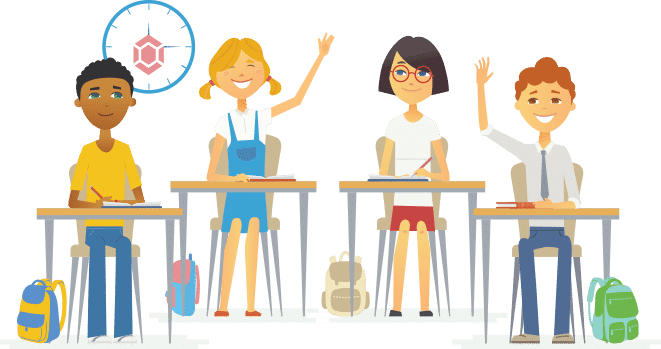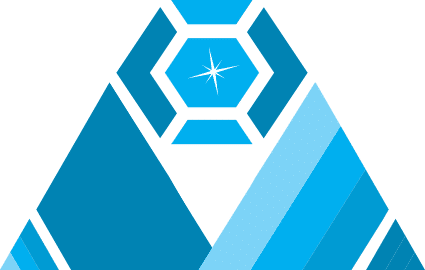 Strategies to Close Learning Gaps
EdGems Math fosters skill-building and deeper conceptual understanding in all levels of learners through differentiated resources in an engaging visual environment.  These include resources that provide students with the opportunity to discover mathematical concepts, apply or practice standards in a variety of methods, and engage in and develop the eight mathematical practices.
See What EdReports Has To Say
EdReports, a non-profit organization dedicated to providing educators with a trusted resource for independent reviews of classroom curricula, determined that EdGems Math meets expectations in EdReports' three alignment areas of "Focus and Coherence", "Rigor and Mathematical Practices", and "Instructional Supports and Other Usability Indicators".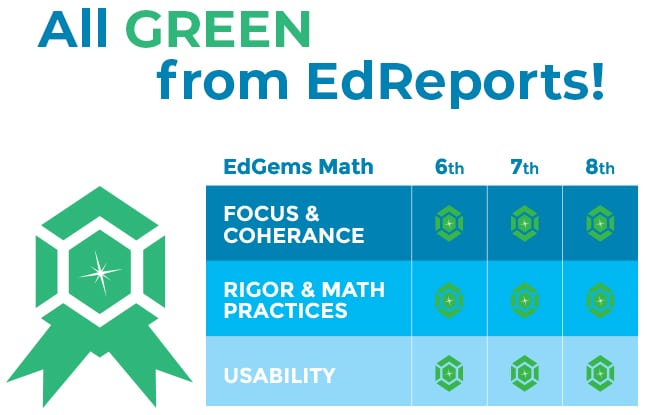 Discover The Ways We Help Teachers
EdGems Math provides hundreds of standards-aligned, print-ready activities at each grade level designed to help students engage with learning targets while activating the eight mathematical practices.
Our veteran math specialists have worked at the district and state levels and are ready to guide teachers in implementing these activities and other best practices, as well as helping districts in making the best choices for their students.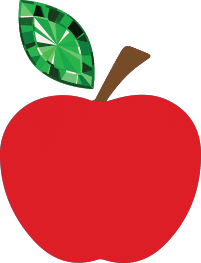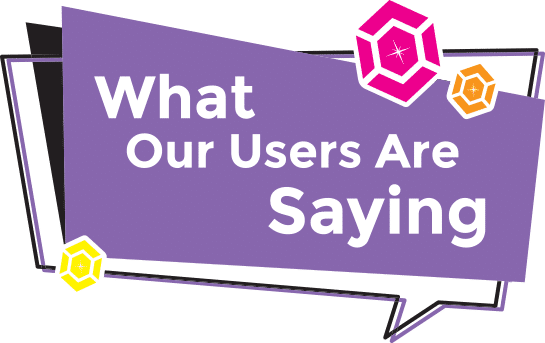 The program is amazing and I cannot recommend it highly enough! My students range from those with IEPs to those who are gifted and there is something for everyone in the curriculum at their level which makes them feel successful and challenged. Each lesson is written so thoroughly and with so many different strategies that you can find a way to reach every learner.
I wanted to let you know how thankful I am for your curriculum. During this crazy time of quarantine and distance learning, from a parent's perspective, this curriculum was a godsend. My son could easily reference all the content he needed online including extensions and review.
I have to say that I am so thankful for EdGems. It's nice to have one thing that is constant and works well with our students in these trying times. We are missing about 40% of our classes these days due to COVID which makes for an additional challenge, but having all the resources that I used from EdGems last year during distance learning has made it doable.
My district used EdGems for the first time this school year, and as a special education teacher teaching math, I think it's fantastic. Thanks to you and your team for a product that works well for all learners.
EdGems Math provides the rigor our students need along with ready-made, cooperative activities that engage our students on a daily basis. The various activities, online components, and other practice options included in the program provide multiple learning opportunities for each lesson which has led to increased success for our students.
EdGems Math is designed specifically for the middle school student. So many other programs are elementary programs that are extended into middle school or high school programs that have been pushed down into Middle School. The activities, problems and resources are perfect for this age group!
As an educator, you often sit and dream about the pieces you would include if you were to build a curriculum. EdGems Math has done that! They have created and compiled all the components of a program that is engaging, rigorous and aligned to standards.
EdGems Math provides targeted instructional resources for all levels of math students, from English Language Learners to struggling students to high achievers. In one year, we achieved a 5% growth in math proficiency overall in every student group — which we had never achieved.
The teachers in my district have been very complimentary about the abundance of resources available with EdGems Math, as well as how user-friendly the resources are.
EdGems Math is a game changer! It allows for math teachers to easily differentiate for a variety of student levels. EdGems makes learning and practicing challenging math problems more accessible for students, and they like using it.
I like the differentiated resources –especially the Tiered resources. They really help our special needs students; our English Language Learners, and our students who just learn differently. I also like the Rich Tasks – they're challenging for students but the tasks get them to talk with a partner or in groups and bounce ideas off each other and work their way through a problem together.
I absolutely love using EdGems! The Teacher Gems are a great way to get students to practice concepts in a non-traditional way that they really enjoy and differentiating instruction using EdGems is so easy. I like giving the lesson Exit Card to quickly assess student understanding and then using the Tiered Worksheet for intervention and the Online Practice for extension the following day.